This editor is no longer being updated and does not support newer Borderlands patches. It is highly recommended that you use WillowTree# instead.
Newer build of my Borderlands save editor, fixes the problem with editing Roland (Soldier) saves, as well as several other minor changes and fixes.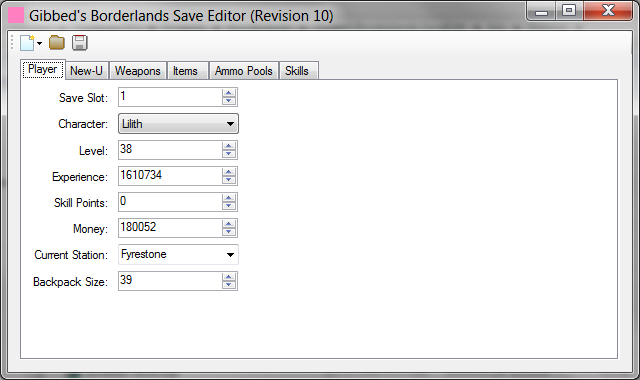 If you encounter any problems (crashes, etc), feel free to comment this post.
Tags: File Formats, Hacking, Tools