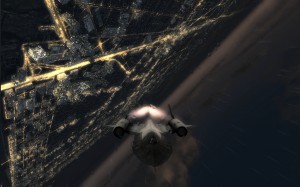 UPDATE: There was a bug with the campaign in the profile, redownload the ZIP for a fixed version. The readme will mention the update if you already have the updated profile.
I created a profile save that has all of the planes & missions unlocked, but leaves all other stats, etc as if the profile were just created. It also unlocks the following additional planes that are not normally accessible (since they are for VIP, DLC, which is not supported in the PC version):
FB-22 STRIKE RAPTOR
F-18 HARV
Mig-31 Foxhound
Mig-MFI
Rafale M
Saab-37 Viggen
F-4E Phantom II
MIRAGE 2000 N
RF-15 PeakEagle
Su-39 Frogfoot
Mig-23 Flogger
A-12 Avenger II
XA-20 Razorback
MIRAGE 4000
F-111F AARDVARK
SR-71 BLACKBIRD
Saab-35 Draken
This is for the retail game (any version, physical, Steam, etc), not the demo!
Be sure to follow the instructions! 🙂
Tags: Hacking